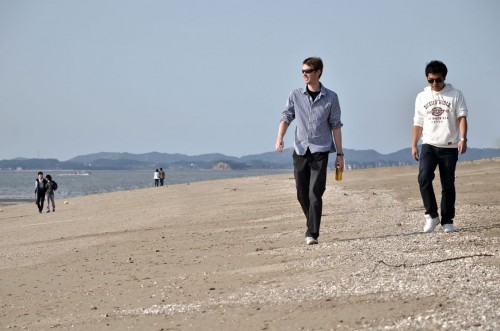 The first course (and the only one from this semester that I can make use of in my MSc-exam); Corporate Strategy is as good as done and dealt with.
Those lectures have made it more and more obvious; corporate strategy and management is my answer to "What do you want to do for a living?", so it felt really nice hear the professor declare that I was best in class.
…and I usually think I'm humble. Gosh.
Now is it just to prepare for the upcoming weeks of final exams; five exams in less than a week. But hey, the weather has been much friendlier since my last post; 14-20 degrees at daytime – and it's all over in less than two weeks!
Picture of Kai and Sun on Jebu Island.
Dec 2, 2011
Comments Off on Countdown!