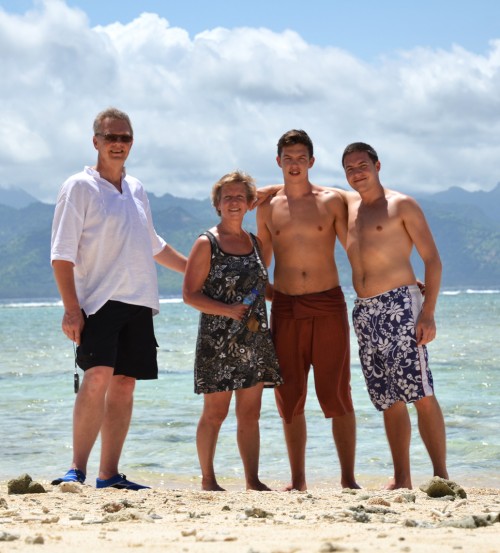 Boy it has happened a lot since last post!
My beloved family, see picture above from Gili Trawangan, has returned to Sweden after two weeks of relaxing together with me: great days!
However to travel solo is quite convenient also; no limits! (except money, time, visas, etc etc..) Well well, one of the first things I did was to rent a scooter and drive along the Bali's coastlines. Stopped in Tulamben for diving, snorkeling and a nice meet up with Hajer and Anass (co-students in Korea).
More pictures will be added, but it was time for a status update since I have finally made up my mind: Visited the volcano Bromo on Java today, and will move further to Yogyakarta for some cultural experiences in two hours.
30 hours there, and I'm off to Sumatra: will "chase" Orangoutangs in the north. That means passing the Equator, which is a bit sad: feels like I'm on my way back already!? But still several countries to visit and approximately fifty days of traveling left. Phew! :)
One Response to "Solo in Indonesia"