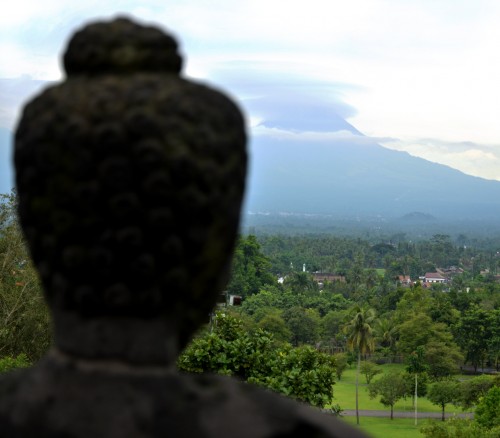 An early question that had to be addressed was where we were going to call 'home' this semester. The decision wasn't obvious, considering we have our university and supervisor in Linköping, Swedfund's central office in Stockholm, our opponents in Geneva and most interview subjects spread out all over Africa.
The solution we chose was to stay in Linköping during the pre-study and the finalization of the report, in-between which we conduct six weeks of field studies in the three most interesting regions; Nairobi in Kenya, Kigali in Rwanda and Accra in Ghana.
The tickets just got booked, and since we are flying with KLM is the transit in Amsterdam enabling me to stop by and say hello to my good-old friend Lisa. Nice!
Picture of the volcano Sundoro-Sumbing, shot from the 9th-century monument of Borobudur, Yogyakarta, Indonesia.
One Response to "Location"