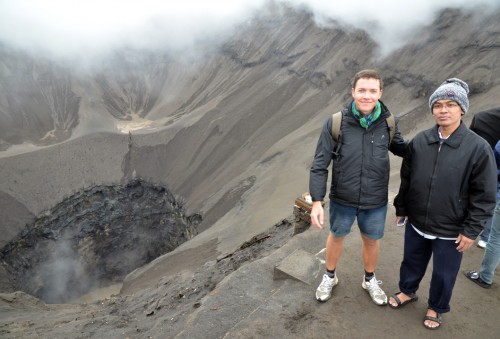 Just received a call from number 501. Answered sceptically since it is midnight. Heard Johan & John in the other end! A happy surprise from my friends in Stockholm :)
An hour earlier I got a confirmation from Ali (entrepreneur in NYC) that he is well and happened to be in Miami during the storm; good! Too bad everyone wasn't as lucky; inside US and outside.
Picture showing one of Indonesia's volcanoes with me and a local travel-mate in eastern Java.