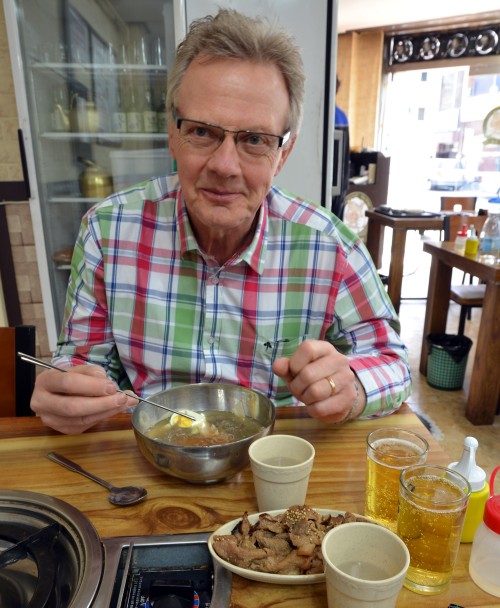 Today is Father's day (at least in Sweden) and since I cannot be there, I'll dedicate him a post here instead :)
Thank you for being the best of fathers! Kramar
Picture from April, when he took the detour from Russia to visit me in Korea. I brought him to a traditional restaurant and tricked him to order iced noodle soup with the traditional swimming egg in it; probably the hardest thing to eat with slippery Korean (=stainless steel) chopsticks. Great days!