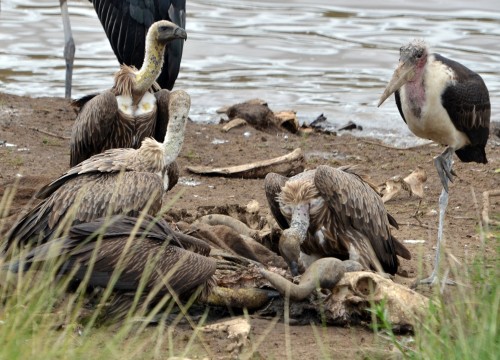 I convinced two vegetarians and two vegans (the volunteers Anna, Kajsa, Frida & Malin) to join Wille and me to Kenya's most famous restaurant: Carnivore. As the name suggests; it's all about meat.
No one fully believed it until we all sat there around the table, with speared meat surrounding us; including delicacies such as crocodile tail, ostrich fillet and bull testicles.
A superb dinner with lots of laughs and grimacing that we rounded off with some homebrew at Brew, accompanied by Alice and Mark.