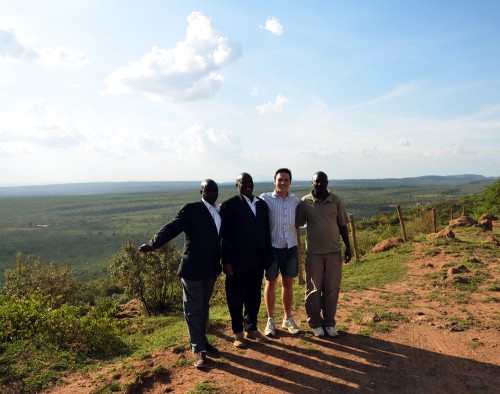 The last Kenya-weekend was just as exciting as the first ones, but much more touching.
Our new friend Simon, an indigenous Maasai warrior of Christian beliefs, has done more than most for Kenya's and Tanzania's rural population: building numerous churches, schools and drilling water wells, beside spreading wisdom in his role as bishop.
The funding comes from American churches, via Derrick who actually also linked me to Simon. I find it fascinating to hear Simon explain how it makes sense that they train their warriors to never fear or doubt. A parallel society with very different values than ours, which include much tighter bonds within families than average western citizens have.
Wille and I got to stay the weekend in his house in a remote Maasai village. We got to meet and talk to so many nice persons from his tribe and were shown a school he built, visited one of the water wells, shared a meal with a Chief at a big political meeting, spoke to his friend John who works at the president's office, and waived to the gazelles and giraffes that walked past us. An unforgettable memory; thank you for showing us all everything Simon!
Picture showing John, Simon, me and the driver Joshua at the rand of the Rift Valley close to Ngong and with their village and the volcano Suswa in the background.