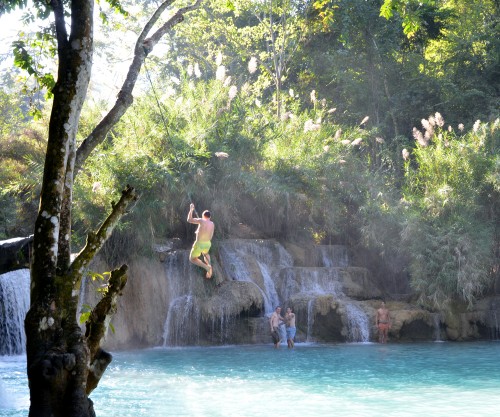 I used to swim. A lot. 20 hours a week. But just as the Swedish Speedway legend Tony Richardsson did, I too quit for real when I quit with competitive swimming. Thus, I haven't swum at all the last three years.
But nowadays, with a roof top infinity pool within an elevator-ride, things have changed. To start the day with a refreshing 30-minute crawl session is quite something.
Picture shot by Frida of me swinging into the water in one of the basins below the mighty Kuang Si waterfall outside Luang Prabang, Laos.