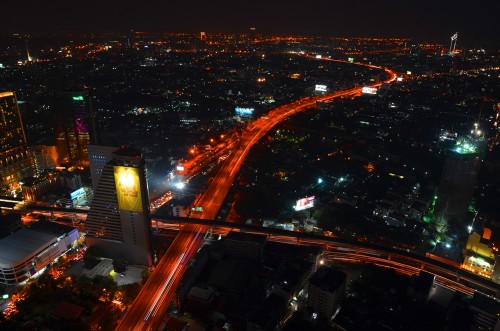 51 weeks have passed since I graduated from university and started working. It has truly been amazing weeks, and I am really humble and thankful for all the persons I've gotten to know and everything the year has taught me.
As you know, the typical student economy is rather slim. I had several friends who were counting their 20 SEK-bills in the end of the month. Thus I went from discussing microeconomics in modest private economy-measures, to corporate economy in macro-class. In just 51 weeks. Hence there are certainly times when it all feels unrealistic; such as last week when a colleague of mine explained that "I always round off order intake and business case-values into whole multiples of 1'000'000'000 SEK, there's no point in being more specific".
Picture of Bangkok's pulsating traffic, shot a few weeks ago from Sirocco; the world's highest open-air bar.