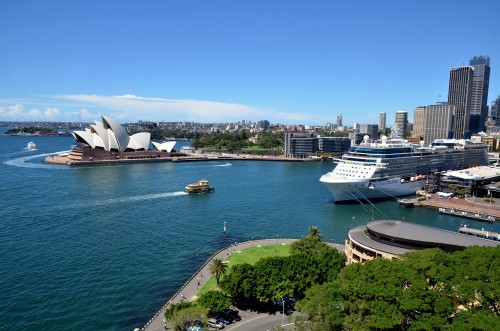 Compared to most of my friends, I have been travelling Asia a lot. But unlike me, several have been in the odd country named Australia; either as exchange students or enjoying Australia's favourable one-year work-and-vacate-visa.
Not that I haven't been inclined to go there, but it has always seemed like a place one need more than a month to visit in order to have a fair chance of getting a grip of what it is all about. And I haven't had such timeslot available yet.
But then work gave me the opportunity to go there for a week, starting yesterday, and guess what: I didn't hesitate!
Probably not worth mentioning, picture shows Sydney Opera House.