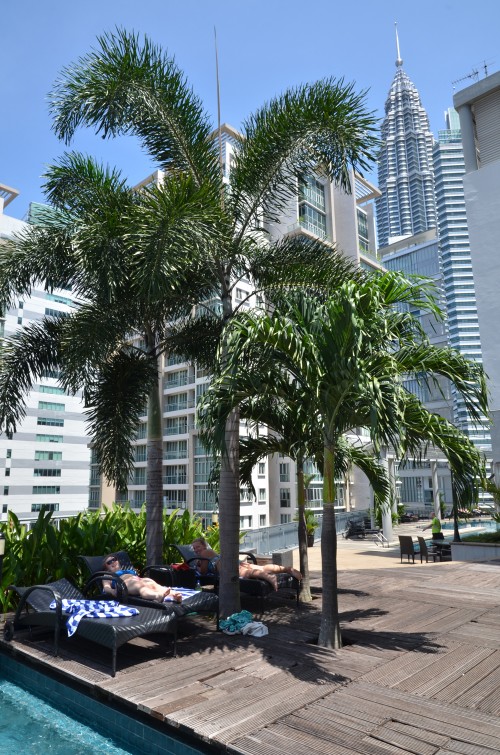 My trainee-colleague Johanna has already left KL, and Angelica leaves Bangkok in a few days.
It is not without mixed feelings I realize that the first quarter of 2014 is coming to an end, implicating that my stay here in Thailand is facing the same fate.
So with only a few weeks left, I look back and enjoy my fantastic memories, while at the same time try to maximize the remaining days by 'acquiring professional help' from Stockholm. In practice my good friend Johan is visiting; a high-performer who rarely omit a party or social gathering. I think we will have lots of fun on Bangkok's dance floors!
Picture of Johanna, Angelica relaxing in front of Petronas Towers (background), shot from the pool area on 22nd floor at Johanna's residence in KL during our visit there in February.